Kitchen Cabinet Refacing and Renovations in Hamilton NJ
We specialize in refacing cabinets and making over kitchens!
Remodeling your kitchen is a big decision, one in which you want your money to go as far as possible.  Everybody wants high quality and excellent value when it comes to their own home and you'll be happy to know that our primary focus is in providing both!
Drake Remodeling is a kitchen remodeling contractor specializing in kitchen cabinet refacing in the Hamilton area.  In addition to refacing your cabinets and drawer fronts we also specialize in kitchen organization including custom drawers, sliding trays and more and we also install tile backsplashes and granite countertops as part of our refacing project.  We can reface your cabinetry, build you a beautiful tiled backsplash and replace your countertops all in the same project.  A complete kitchen transformation without gutting and rebuilding your entire kitchen!
Some Of Our Completed Projects
The Drake Remodeling Advantage
There are many companies in the cabinet refacing industry and many of them are big box stores charging customers a large amount of money for an inferior quality product and usually the lowest cost installation sub-contractor they can find.  When you choose to work with Drake Remodeling you're going to have the advantage of dealing with a company that has very low overhead, saving our customers as much as 15-25% off their project while using higher quality materials.  Not only that, you're dealing directly with the owner of the company, a craftsman with many years of experience in the cabinet refacing and kitchen remodeling industry.
We don't use laminates or plastics
Doors are handcrafted in Amish Country (Lancaster County PA)
Pricing 15-25% below the big box stores
Remodeling Your Kitchen and It's Resale Value
Another point to consider when you remodel your kitchen (especially if you plan on selling the home) is the resale value.  We do not install plastic laminate and/or plastic doors. You may have heard terms such as "rtf" or "amica" in reference to products used in cabinet refacing. While these products can be durable, they feel cheap and look like plastic. Nobody is going to see your kitchen and say, "Wow, I love the new plastic look of your kitchen." Your home is one of your biggest investments, and you should always consider resale value before you begin a project.
Fortunately, we provide wood doors and refacing, and usually at a lower price than the other guy's plastic stuff. We bring a plastic door with us so that you can feel and see the difference in quality between plastic and our handcrafted wood doors. 
Why Choose Drake Remodeling To Reface Your Cabinets & Remodel Your Kitchen?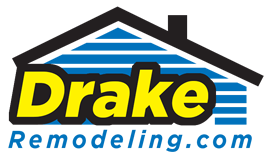 When you choose to hire Drake Remodeling to help you remodel your kitchen with new cabinet faces, tile backsplashes or granite countertops you are partnering with a small team of local craftsman who take great pride in the quality of their service and product installations.  We use only the highest quality materials (real wood) and handcraft our cabinet doors and drawers instead of using pre-made plastic or laminates.
Because of our extremely low overhead we are able to pass the savings onto our customers and we can usually beat big-box pricing by 15-25%, all while using quality wood instead of cheap plastic doors, drawers and refacing materials.
That's right, we are less expensive and use better materials than the guys wearing orange aprons. You will also deal with the owner instead of callcenters and subcontractors.
If you'd like to receive an estimate to have your kitchen cabinets refaced in your Hamilton home please give us a call or fill out our contact form for more information.